"Bennetts have always provided us with an excellent service when it has come to creating and maintaining our website. Their eye for detail is exceptional and has always exceeded our expectations with the work they have done for us. Bennetts are quick, efficient and always keen to provide even further assistance. We would definitely recommend Bennetts to anyone who is looking for a truly great service."
FPA
"I just wanted to say, on the whole, the website is nothing short of fantastic!  I am really pleased, really really pleased how we have managed to work together on this and your attitude to this project throughout – thank you so much!  In such a short time scale you have taken my business model from a mediocre self-designed website to a fully functional, conversant, practical and modern website which will hopefully assist in growing my business further in the coming months."
Darren Smith – Us4Life UK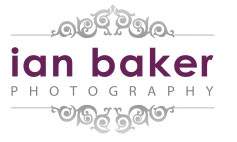 "As a Gloucestershire based wedding and commercial photographer, my website is my "shop window" and pivotal to the success of my business.
Bennetts Design came recommended to me and I recently enlisted their services to help with the SEO for my website, namely to improve my Google ranking and profile for a number of key search terms.
I have been thoroughly impressed with the service I have received to date. Unlike many SEO companies who promise page one on Google, Bennetts design offer a long term, honest organic growth approach that, importantly, meets with Google's current guidelines. At our meetings, Bennetts Design talk in a language I understand which, as a bit of a technophobe, I find very refreshing! They are always contactable, extremely personable to deal with and highly professional. I would have no hesitation in recommending them to other businesses looking for and boost to their online performance"
Ian Baker Photography

I am very pleased with my web site which was designed by Bennetts Web Design.  I found the process of dealing with Bennetts very easy and professional in every sense.  The company was very attentive to my requests and I am a satisfied customer who would recommend Bennetts Web Design company to anybody who is currently thinking of having their own web page.
Gracelands Counselling
Since our site was launched there has been a great upheaval of new business due to our keywords being at the top of Google thanks for all your ongoing support. The company has grown into a UK wide driving school thanks to all your marketing input. Choosing Bennetts Design was the best decision our company made in its entirety.
Bennetts Driving School
Big thanks to Bennetts for my website, since it has gone online we have had a great response and receive a lot of new business from being at the top of Google. No silly sales pitches just to the point and did exactly what you said. If your in doubt give these guys a call would recommend to anyone looking for a quality services.
A. Woodman – Class A Paving

Since my new website went live we have had a great response of new customers, turning into ongoing custom. I couldn't be without my website now, it's my lifeline. I would certainly recommend Bennett's time and time again.
Design For Livink UK
Bennetts designed and implemented my website and designed and produced my business cards. I must say I was really pleased with both. (Also my letterhead for that matter). There have been quite a lot of changes and amendments along the way but nothing was too much trouble – they were quick to get back to me and all changes made without delay. I would have no hesitation in recommending the first class service I have received – thank you..  
Peter Hampshire – Property Buying Agent

We had a basic website but knew it needed to look more professional. Bennetts Website Design did a great job in discussing our requirements with us, revising and modernising the site and then providing us with information on how to keep it updated. We found Bennetts Web Design to be very responsive to our needs and proactive in their work. We are very pleased with the end result and will continue to use their services as we develop our own business.
Cotswold House Photography

Thanks for your excellent work. I had an idea in my head and after our initial consultation I knew Bennetts was thinking along the exact same lines. Within a few weeks the website was in place with all the relevant information, our email marketing campaign started and only a few minutes after launching we had out first enquiry of new business. Very pleased with the results and continuing work you are doing for us.
Simon Dermody

I am writing to thank you for all the efforts your company Bennett's Web Design has done to help me with starting my new business in respect to a Web design, business stationary, marketing plans, branding and general overall help for my new company NDP Electrical Solutions, your professionalism has been a great help and being able to contact for transparent advice was very helpful.     Many thanks
NDP Electrical Solutions
Need more information or would like to talk?
We'd love to hear from you
If you are looking for some advice whether it be regarding Website Design, SEO, a free no-obligation quotation or to have a quick chat about what we can do to help your company thrive online simply get in touch with us.