Online Marketing Gloucestershire
SEO Gloucestershire
We are a Gloucestershire based Search Engine Optimisation (SEO) company offering SEO for companies locally and throughout the UK along with other online marketing. We have many years of expertise in providing good quality search engine marketing packages to companies large and small. Get in touch with us and we will happily provide a free review of your site and the targeted keywords.
Let's face it, you can have a great looking website that isn't seen on search engines making it basically obsolete to new customers from Google. We keep fully up to date with the latest standards from Google ensuring your website is on top at all times.
Search Engine Optimisation (SEO)
Improve Rankings – We do this in a variety of tried and tested methods. We start with in depth research on your audience and evolve this into a search engine optimisation package.
Generate Leads – We look closely into your potential clients and target your services directly to them ensuring you are reaching the appropriate audience and gaining maximum potential.
Build your Brand – We build on your brand through various methods of media and raise awareness of your company. This helps build trust and a long-lasting stamp on your company.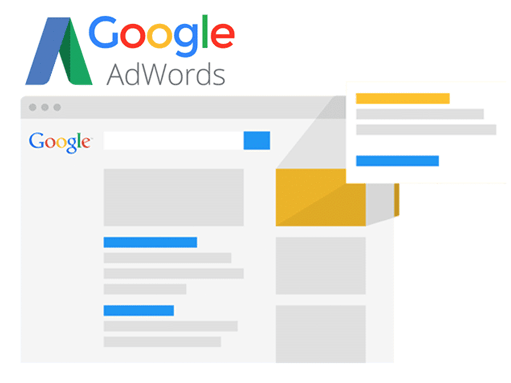 Google AdWords, if done right can be a great way to increase your enquiries and exposure online. We can setup, optimise and manage your Google AdWords pay campaigns and deliver results month on month.  
Through many years experience in managing Google Adwords campaigns, we have built up an excellent knowledge of what works best for many different industries and areas. In turn, we can get you the maximum exposure to your potential clients while keeping the costs to a minimum.
If you would like a free review of how we can help your company online please feel free to contact us.
Social Media Marketing

Social media is a big part of day to day life in general but is being used to influence and market companies in a very successful way.
 We can provide social media marketing packages for all types of companies online. There are many different ways to utilise your company on social media, so firstly we look in to what would best suit your business and then tailor make a package to complement that the most and continually gain exposure on social media platforms.
For more information on how we can help you please feel free to get in touch with us.
"As a Gloucestershire based wedding and commercial photographer, my website is my "shop window" and pivotal to the success of my business. Bennett's Design came recommended to me and I recently enlisted their services to help with the SEO for my website, namely to improve my Google ranking and profile for a number of key search terms.
I have been thoroughly impressed with the service I have received to date. Unlike many SEO companies who promise page one on Google, Bennett's design offer a long term, honest organic growth approach that, importantly, meets with Google's current guidelines. At our meetings, Bennett's Design talk in a language I understand which, as a bit of a technophobe, I find very refreshing! They are always contactable, extremely personable to deal with and highly professional. I would have no hesitation in recommending them to other businesses looking for and boost to their online performance"
Ian Baker Photography
Need more information or would like to talk?
We'd love to hear from you
If you are looking for some advice whether it be regarding Website Design or SEO, a free no-obligation quotation or to have a quick chat about what we can do to help your company thrive online simply get in touch with us.
Our Gloucester SEO Services
Technical SEO audits: We dive deep into your website to evaluate the main areas we need to work on.
-Keyword research: Phrased search engine results as they associate with services and products. It may include item pages, service guides or supporting content posts that send Web Traffic to a sales funnel.
-Link structure technique: Supporting a service to attain citations to their website from associated sites, blogs, journals and news publications. Link building remains crucial to our SEO campaigns.
-Material growth through a blog: Encouraging material marketing that targets users who might be a way off from a purchasing decision but desiring more info.
-Competitor analysis: Comprehending why online search engines favour a particular brand or site and bettering those techniques.
-Conversion improvements: Checking key web pages to observe how users behave – using this understanding and assisting a web user engage with digital marketing strategy.
Do I Need SEO?
Briefly, yes you do.
Why? Imagine all of your site visitors as a massive pie. For the average site, 50% of that pie will originate from online search engines like Google.
Search engines are a discovery tool, suggesting that a number of these website visitors are finding your website for the very first time. As more and more individuals find your website from search engines, you'll see each other traffic channels (email, social media, and so on) increase. In other words, as this part of your pie gets bigger, the rest of your pie will get bigger as well.
Here are a couple of more SEO stats that must help you to see how essential SEO is to your site's success. And if you take place to own a software-as-a-service brand, our SaaS SEO guide will teach you how to drive traffic to your website.
How Does SEO Work?

Online search engine look at 3 primary aspects when attempting to comprehend all of the sites in their index: authority, significance, and crawlability. We'll skip crawlability to keep things simple. Crawlability gets more into the technical side of SEO, and ain't no one got time for that.
Authority is a measure of how reputable your site remains in the eyes of Google and other search engines. Sticking to our pie example, authority is a procedure of how big your pie is.
Everyone enjoys pie, so concentrate on making yours as huge as possible.
Relevancy helps Google to comprehend what your site has to do with so it can send the right people to your site. To put it simply, Relevance is all about making that 50% of your pie that originates from online search engine taste better. No one desires a great deal of bad pie, so as your pie gets bigger, it ends up being a growing number of crucial to concentrate on relevancy.
If you type "vehicles" into Google, Google will sift through trillions of webpages and purchase them based on how trustworthy they are, and how pertinent they are to "cars and trucks".
For the typical website, 50% of that pie will come from search engines like Google.
Browse engines are a discovery tool, meaning that numerous of these site visitors are finding your website for the very first time. In other words, as this part of your pie gets larger, the rest of your pie will get bigger.
No one wants a lot of bad pie, so as your pie gets larger, it ends up being more and more important to focus on relevance.